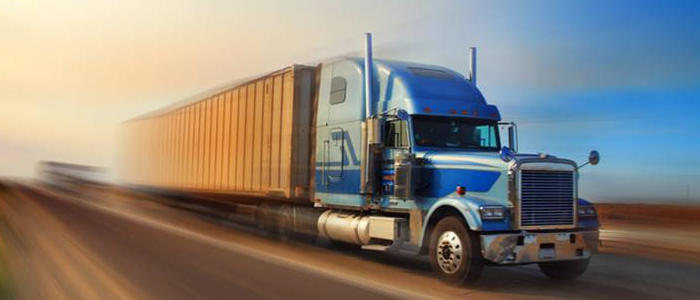 The fleet management system is a part of the supply chain management system that allows you to transport from wherever and at the quickest possible time. This system is imperative to building a strong transport system which can be used to consolidate orders, oversee shipping and lower transportation costs.
Highlights of using transport software:
Manages all orders: It helps manage all orders- whether inbound or outbound. This way there is greater professional management and an absence of any order being missed out or 'lost in transit
Complete transparency: There are 100% visibility and transparency, the status of transportation can be viewed easily, this allows people to plan for other associated processes like delivery or collection of items. Not only that, the open system allows people to check status without having to make calls to and fro to get the desired information, many opt for real-time status updates which are even more precise. The status report can also be passed on to a mobile device which makes it handier.
Single point of management: Provides a centralized system of management. This central point will ensure that there is greater clarity about the transport system and a single management would avoid unnecessary hassles associated with multiple centres of control.
Better vehicular management: Vehicles meant for transportation will be effectively used without delays anywhere. This allows for optimum use, without allowing vehicles to remain idle for long or booked for different purposes at any given time.
Customer integration: Customer integration and data integration can also be carried out.
Dynamic: Transportation management software even comes equipped with options to change tariffs like changes to the fuel price, so it's a dynamic system that can be used to better manage transportation.
Viable transportation options: The various carriers available for transportation are assessed and the carrier that is most affordable is chosen. This allows for better costing with reductions in overall cost.
Customer satisfaction: Every company strives to make customers happy, that way customers come back for more. For every customer, apart from good quality goods customers also expect timely delivery of their goods. Transportation management systems play a huge role in ensuring that good are delivered on time, apart from that status updates ensure that customers know exactly where their goods are and when they might receive it.
No need for dedicated staff: Such transport software need not be monitored round the clock by any trained staff nor does it need specific staff for maintenance. It is a fully automated system that supports the administration without requiring continuous monitoring. This reduces manpower costs considerably.
Reduced carbon footprint: Careful planning of transport by such transportation management software ensures that unnecessary trips are avoided, thereby reducing fuel costs as well as carbon emissions. The rising awareness about carbon emissions makes this an important aspect of transportation management.
Fleet management software is easy to use and greatly support any industry and, with the numerous benefits they offer, they will soon form an integral part of the industry.